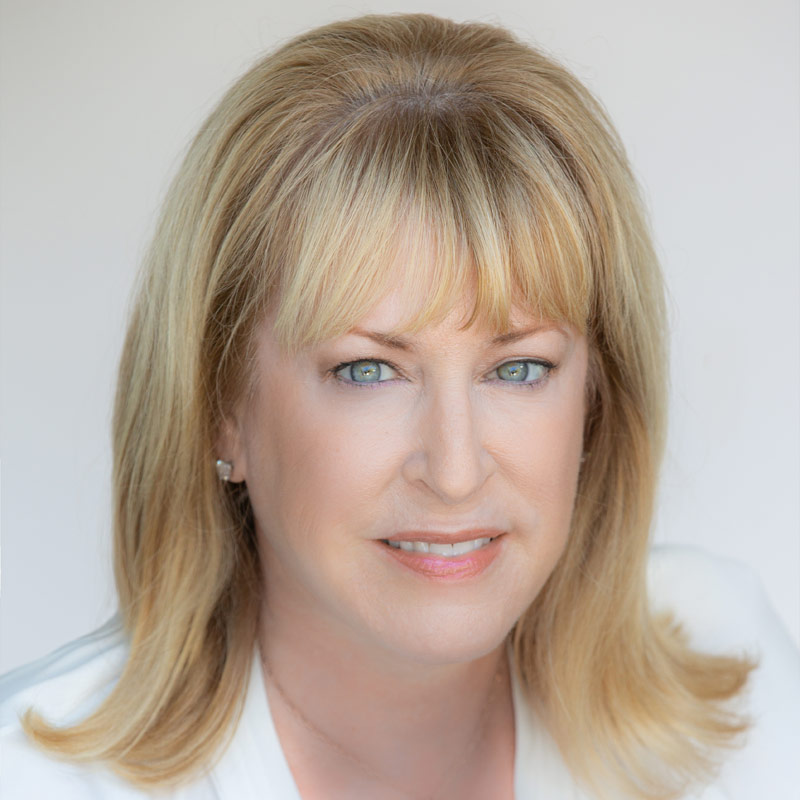 Debbie Sharp
Group Leader and Listing Agent
Along with building a star-studded team of experts in customer service, design, project management, and marketing, the team of vendors that Debbie has built is unparalleled. Debbie's clients enjoy priority scheduling, relationship pricing, and white glove service from some of the top service companies in the Bay Area, on any budget and timeline.
Carol Cassetta
Lead Buyer Agent
Cal DRE# 01387251
650.888.0978

Download VCF Card
LinkedInFollow Us on Instagram
Carol Cassetta
Lead Buyer Agent
Carol is The Sharp Group's Lead Buyer Agent, working with clients to fulfill their home-buying dreams. Like Debbie, Carol has over a decade of leadership experience at Nordstrom, where her business pedigree was built upon a culture of people, service and results. As a regional leader, Carol's responsibilities included 11 stores and teams in the Northern California and Hawaii regions. She brings to real estate her vast expertise in customer service, sales, communication, and negotiation.
Carol contributes to The Sharp Group's success year after year by having an ear to the ground in order to provide clients with the best off-market opportunities. With Carol's strong relationships in the broker community, she is able to match clients with the right property with minimal competition, at the best price and terms. She is an expert on neighborhoods and schools all along the San Francisco Peninsula and is a tenacious negotiator. She is a true advisor and advocate for each and every client she serves.
"Often, people think about making money in real estate when they sell their home. But I want you to make money when you buy a home as well. We want to get you in a home at the right price, so that you'll have equity as soon as you close escrow."
Carol, her husband Jim, and their dog Buster currently reside in San Mateo. As an avid pet lover, Carol donates her time at the Peninsula Humane Society and SPCA. She also supports Family House in San Francisco, which provides temporary housing to families of seriously ill children receiving treatment at the University of California San Francisco Benioff Children's Hospital.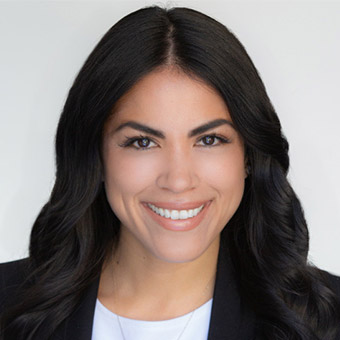 Brittni Barron
Buyer Agent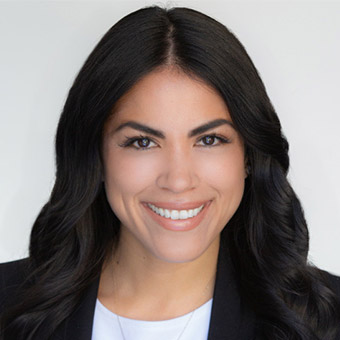 Cal DRE# 02062192
650.996.8595

Download VCF Card
LinkedInFollow Us on Instagram
Brittni Barron
Buyer Agent
Brittni is a Peninsula native who was raised in San Mateo and currently resides there with her husband Anthony, their sons Nicholas and Wesley, and their dog Otis.  Brittni personally experienced the exceptional service The Sharp Group provides to their clients when she and Anthony successfully purchased their first home in 2014, and she is thrilled to have begun her real estate career with The Sharp Group!  Brittni understands the emotional and monetary commitment embodied in a home purchase and is dedicated to helping clients fulfill their dream of home ownership. 
Brittni received her bachelor's degree in Urban Studies and Planning from the University of California at San Diego, and a master's degree in Business Administration from Notre Dame de Namur University.  Brittni's professional career experiences include project management and event management for private events ranging from intimate affairs to large-scale events, and she spent four years as an associate planner for the City of San Mateo.  During her tenure with the city, she was the project manager for over 60 planning applications resulting in successful planning entitlements for residential, commercial, multi-family, educational, and mixed-use proposals.  Her experience with jurisdictional processes and regulations have proven beneficial in her role with The Sharp Group.  A dedicated professional, Brittni is knowledgeable, diligent, and responsive. Her goal is to guide clients through a smooth, well managed, and successful real estate experience.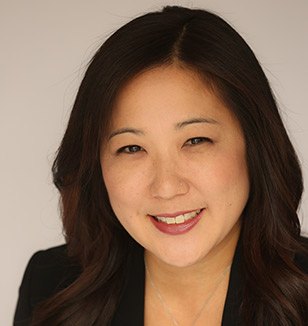 Lisa Fujimoto
Director of Operations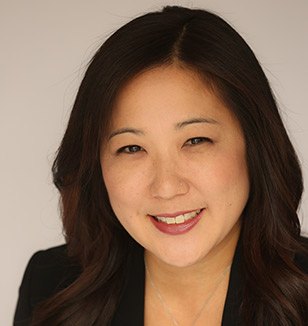 Cal DRE #01802772
650.455.7733

Download VCF Card
LinkedInFollow Us on Instagram
Lisa Fujimoto
Director of Operations
Lisa is a Bay Area native who met Debbie in 2001 while working for Nordstrom. Through her many management roles there, Lisa cultivated the leadership, support, and relationship-building skills that now serve her in leading the Operations team for The Sharp Group. Her ability to establish lasting relationships with clients, coworkers, and vendors has been one of her greatest strengths in her current role as Director of Operations.
Lisa began her real estate career with Debbie in 2005 and has been instrumental in building the team and its business practices from the ground up. She is a wealth of knowledge for those around her as she has experienced every role at some point in the team's development. She excels at remaining calm during stressful times, treating all with care and patience, and assessing complex issues before breaking them up into explainable concepts.
Lisa obtained her bachelor's degree in English with a minor in Japanese and an emphasis in Asian American Studies from University of California at Santa Barbara. She, her husband Eric, their daughter Abbie, their son Joseph, and their shiba inu Kiko currently live in Campbell. Lisa was also spent many years living in San Francisco and Menlo Park, and has had the chance to experience life in many areas of the Bay Area.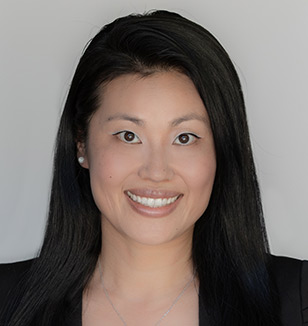 Julie Chen
Listing Manager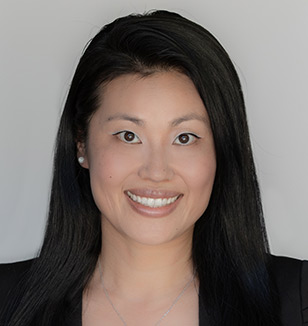 Cal DRE #01720415
650.504.7059

Download VCF Card
LinkedInFollow Us on Instagram
Julie Chen
Listing Manager
Julie has a crucial role with The Sharp Group as the team's Listing Manager. Her ability to successfully work with clients and vendors to get a property ready for the market on varying timelines and budgets is unparalleled. All the while, even when managing a million tasks behind the scenes, Julie remains organized, calm, and positive with everyone around her.
Julie received her bachelor's degree in Economics with a minor in Communications from the University of California at Davis. She started her real estate career in 2004 but left the business in 2008 to pursue her career in the restaurant industry in San Francisco. Julie managed several high-volume restaurants and brings to her current role extensive experience in customer service, maintaining client/vendor relationships and problem solving under pressure. Julie was raised in San Mateo and has lived in various cities along the Peninsula. She and her husband Alejandro purchased their first home in San Mateo, and enjoy all the city has to offer with their daughters Olivia and Gabriella.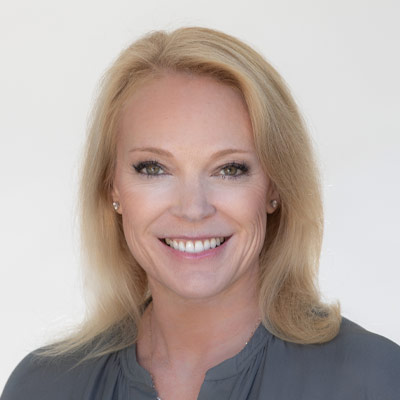 Nicole LePage Hall
Home by The Sharp Group
Nicole LePage Hall
Home by The Sharp Group
Nicole is an 8th generation Californian who was born and raised in Carmel, and has lived all over the state in areas such as Santa Monica, Santa Barbara, San Francisco and Firebaugh. After graduating with a degree in Business Economics from UC Santa Cruz, she spent much of her professional career working in the Private Client division for Bank of America Securities. She then ventured into luxury real estate sales with Sotheby's in Carmel, which was a perfect segue into her current role as Project Manager for our Home by The Sharp Group projects. Nicole and her son currently reside in Hillsborough, and when she is not running from one project to the next, she can be found travelling, cooking, volunteering with the Hillsborough School District, and spending time with family and friends.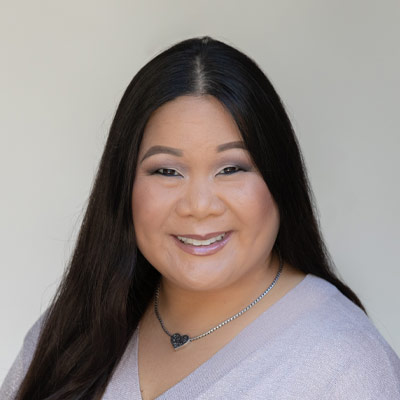 Connie Cruz
Team Administrator
Connie Cruz
Team Administrator
Connie joins The Sharp Group as Team Administrator, bringing to the group almost 15 years of organizational experience in event marketing and 10 years of customer service management. She is ready and able to serve clients through creative problem solving, anticipating client needs, creating highly effective and targeted systems to increase efficiency and lead the team in adapting to an ever-changing real estate climate.
Connie received her Bachelor of Arts degree in French Languages with a minor in Biology from Sonoma State University, and has a Master of Arts degree in English from Notre Dame de Namur University. She is a California native who met Debbie in 2001 while working for Nordstrom. In the span of a decade, she was able to reach Senior Event Marketing Manager status while working for technology companies such as Google, Natera, Roche, Fluidigm and Synthego where she learned the necessary skills to perfectly execute both small and large events in domestic and international locations.
Connie, her fiancé' Tommy, and their dog Takeshi currently live in San Ramon. Connie has spent most of her life in the North Bay Area including cities such as Vallejo and Petaluma, Burlingame and Mountain View. She was fortunate to have been able to travel extensively in her previous professional roles, touring over 35 states and 10 countries worldwide and experiencing life in many parts of the world. In her spare time, Connie enjoys cooking, taking long walks with her beloved dog, and spending time with her many nieces and nephews.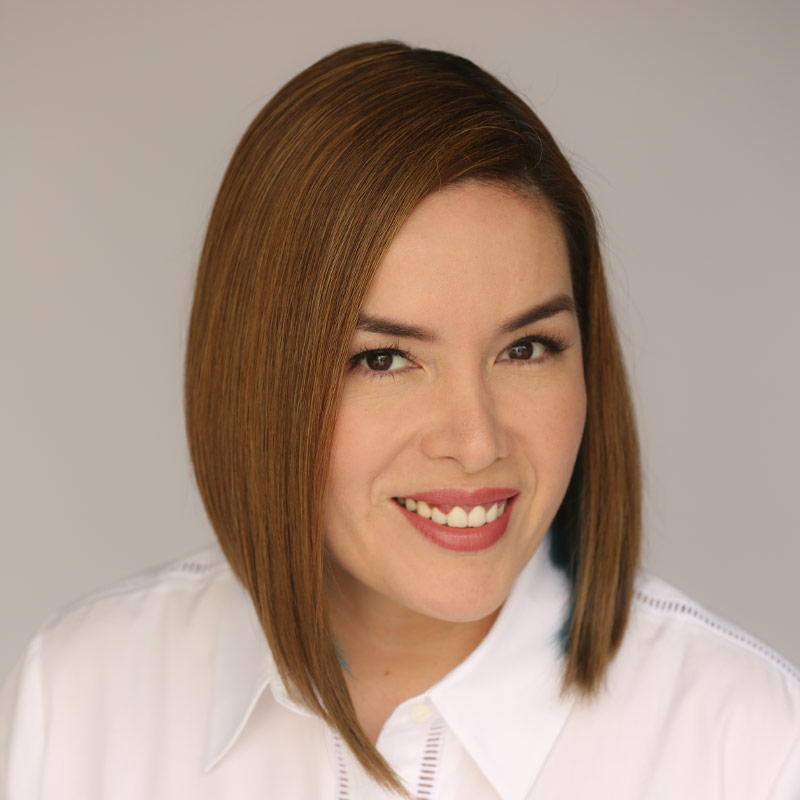 Gledy Espinoza
Team Administrator
Gledy Espinoza
Team Administrator
Gledy has been fundamental in building The Sharp Group as the Team Administrator for almost 15 years. She began her professional career attending school of veterinary medicine in Lima, Pere before relocating to the Bay Area in 2004 and working in pet hospitals in San Mateo and Daly City. She met Debbie in 2007 and has been her right hand ever since! She has also continued her passion for animals with a successful pet care business in Foster City.
Some of Gledy's greatest strengths are her amazing multi-tasking abilities, attention to detail, her genuine enthusiasm to assist others, her contagious smile and calming demeanor, and the love that she puts into everything she does. Gledy and her husband reside in Burlingame with their four-legged kids Mason and Kiki. In her spare time, she loves spending time with family, attending concerts, and trying new restaurants.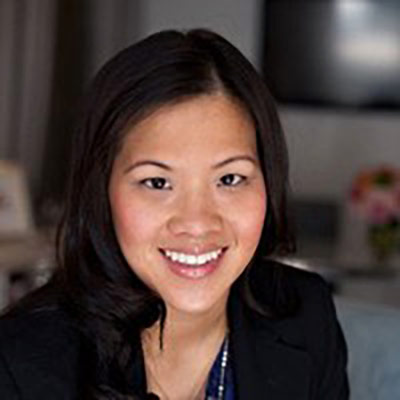 Andrea Lee
Marketing Specialist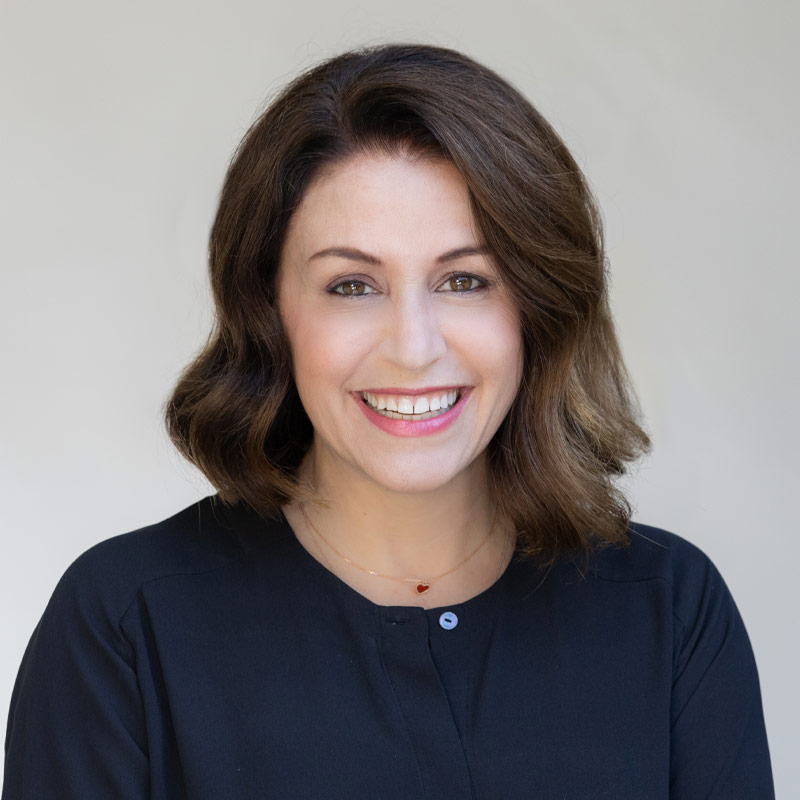 Sarah Freitag
Design Consultant
---