Service & Expertise
What our clients have to say about The Sharp Group
"They really know this area and the market!"
"We worked with Carol and Suzanne, who helped us through from our first offer, to closing on our first home. We ended up purchasing a condo in Burlingame and couldn't be happier with the service we received from the Sharp Group: they really know this area and the market! The team is extremely responsive and was able to help us (along with a good contact at our bank) close ahead of schedule. Not to mention answer the innumerable questions we had as first-time homebuyers."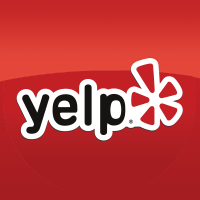 "Debbie and Carol exceeded every expectation!"
"For years we had heard horror stories about the home buying process in the Bay Area so we decided to interview several recommended agents before taking the plunge. As soon as we met Debbie and her group, we knew we had found our winner and expected to settle in for the long haul. On our first weekend touring homes, Carol tirelessly spent 7 hours showing us homes (despite our 2 hour appointment time) and we found a home we really liked. Over the next few days, Debbie and Carol exceeded every expectation by meeting with us after hours in the home with contractors and holding our hands through the bidding process. After winning the bid, Debbie and Lisa answered our nonstop questions during the 10 day closing process to help us feel comfortable getting across the finish line. Without doubt, despite our incredibly short process (which still amazes us),the Debbie Sharp Group earned every commission dollar. However, their guidance still continues today as they really helped with our remodel process and pairing us with great resources in our new neighborhood. Without fail, Debbie, Carol, Lisa and Ele have responded to every question with timely and thoughtful responses and made our first home purchase an enjoyable and exciting experience."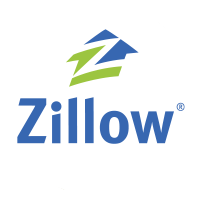 "She is incredibly easy to work with."
"We feel incredibly lucky to have had the Sharp Group represent us while both buying and selling a home recently. We cannot say enough about Debbie Sharp. She is clearly at the top of her profession and runs a first-class operation, is extremely knowledgeable and market savvy, a superb negotiator, dynamic, always working, but yet somehow she was still able to be very responsive to all our requests and concerns. She is incredibly easy to work with - we did not have to worry about a thing, all we had to do was stand aside and watch her in action! With the amazing team of professionals she has built around her, she is able to provide a truly fabulous, full-service experience, whether as a buyer's or seller's agent. We were of course not surprised at all that she was able to accomplish everything in record time and deliver amazing results for us."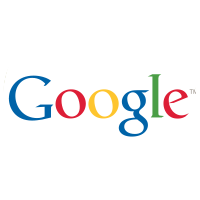 "We really enjoyed working with Carol and highly recommend her."
"It was a pleasure working with Carol and her team. She put us at ease from the first moment. Carol took the time to explain and guide us though the home purchasing process with great efficiency, expertise, and patience. On a couple of occasions she helped us back off from situations when we would have made bad decisions due to our excitement around specific properties. Because of that there was a level of trust not just in her knowledge but also in her putting our interests first. She was obviously not just out there to quickly close a sale. We really enjoyed working with Carol and would highly recommend her and her team to those who are looking to buy in the Bay Area."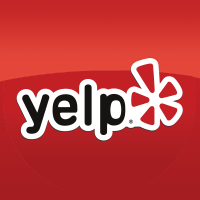 "If I could give 6 stars, I would to Debbie Sharp and her top talented group."
In a market that is turning, we signed our house 5 days after the first open house with Debbie and The Sharp Group. We met with a few realtors when we wanted to sell our house in Burlingame and knew of Debbie as our good friends hired her for a few property transactions. I was intrigued why they kept using her but once she and her team got into action, we completely understood why.
Both my husband and I have professional careers interacting with strategy, negotiation, acute attention-to-detail, marketing, high quality execution. I have very high standards - often to a fault. Debbie and her team amazed me with their depth of knowledge/ can-do attitude/professionalism/ strategic advice/ style with sensibility. Debbie has a special combination of business acumen / strong sales skills/ charisma/ personality and her team radiates this. I second the reviewers who mention she knows everybody and that helps get things done, fast. I strongly recommend you just meet with her and see what she has.
They are awesome. They took care of everything to get the house to their standard of the highest potential. They took care of all the matters that would've given us a headache. I wish every group I worked with had the same sense of priority (understanding urgency without the stress),professionalism, attention to detail, flair. Even post-market and settled in, they ask how to help and provide solutions right away. They seem to have it in their DNA to get things done but done top-notch, right away and are always a few steps ahead. Savvy, talented energetic team. Amazing.
— Grace X.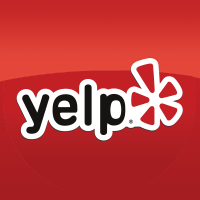 Testimonials
"For years we had heard horror stories about the home buying process in the Bay Area so we decided to interview several recommended agents before taking the plunge. As soon as we met Debbie and her group, we knew we had found our winner and expected to settle in for the long haul. On our first weekend touring homes, Carol tirelessly spent 7 hours showing us homes (despite our 2 hour appointment time) and we found a home we really liked. After finding our home & winning the bid, Debbie and Lisa answered our nonstop questions during the 10 day closing process to help us feel comfortable getting across the finish line. Their guidance still continues today as they really helped with our remodel process and pairing us with great resources in our new neighborhood."
"It was a pleasure working with Carol and her team. She put us at ease from the first moment. Carol took the time to explain and guide us though the home purchasing process with great efficiency, expertise, and patience. On a couple of occasions, she helped us back off from situations when we would have made bad decisions due to our excitement around specific properties. Because of that there was a level of trust not just in her knowledge but also in her putting our interests first. She was obviously not just out there to quickly close a sale. We really enjoyed working with Carol and would highly recommend her and her team to those who are looking to buy in the Bay Area."
"The Sharp Group is unique as they provide a "full service" solution to the home search and buying process. Every member of their team was on point. Small things like finding the most convenient location for us to handle paperwork in the middle of our busy travel schedules made a huge difference.  Additionally, not only did they prepare a full, organized proposal to sellers during the purchasing process, they also told our story and this whole package was what really made us stand out when compared to other offers.  Above and beyond these things, the Sharp Group has an extensive list of recommended contractors, vendors, and other experts whether it was for gardening, pool, painting, general contracting, or anything else, they had a list of people ready to go- and they've all been excellent."